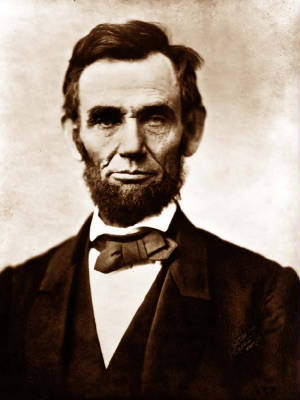 Abraham Lincoln
Abraham Lincoln was the sixteenth President of the United States. He successfully led the country through its greatest internal crisis, the American Civil War, preserving the Union and ending slavery.
Before becoming the first Republican elected to the Presidency, Lincoln was a lawyer, an Illinois State Legislator, and a member of the United States Congress.
Lincoln presented Americans a theory of history that offers a profound contribution to the theory and destiny of Republicanism itself.
Welcome to the web site of the Republican Club of the Plantation at Leesburg. We are a chartered club by the Florida State GOP and are the fastest growing Republican Club in Lake County.
We want to take this opportunity to thank you for checking us out. This web site is designed to answer all of your questions about our organization. Please feel free to browse our pages, click on our links and become associated with our organization and what we do.

Feel free to contact Jeanne Bauer, or any of our officers to get involved. We are always looking for new and fresh faces to promote the ideals of the Republican Party.
We exist to provide members opportunities for political expression and to contribute to the development of the Republican Party. This, as a service to the United States of America, State of Florida, Lake County and the Plantation at Leesburg.
We meet on the 4th Monday of each month at 7:00pm in Ashley Hall - Room 1.
We have great Republican Speakers each month
All Plantation residents, regardless of political party affiliation, are invited to hear our guest speakers.
Each month refreshments will are served. Please get in touch with us by calling 460-0400 or send an email to jeanneb38@gmail.com